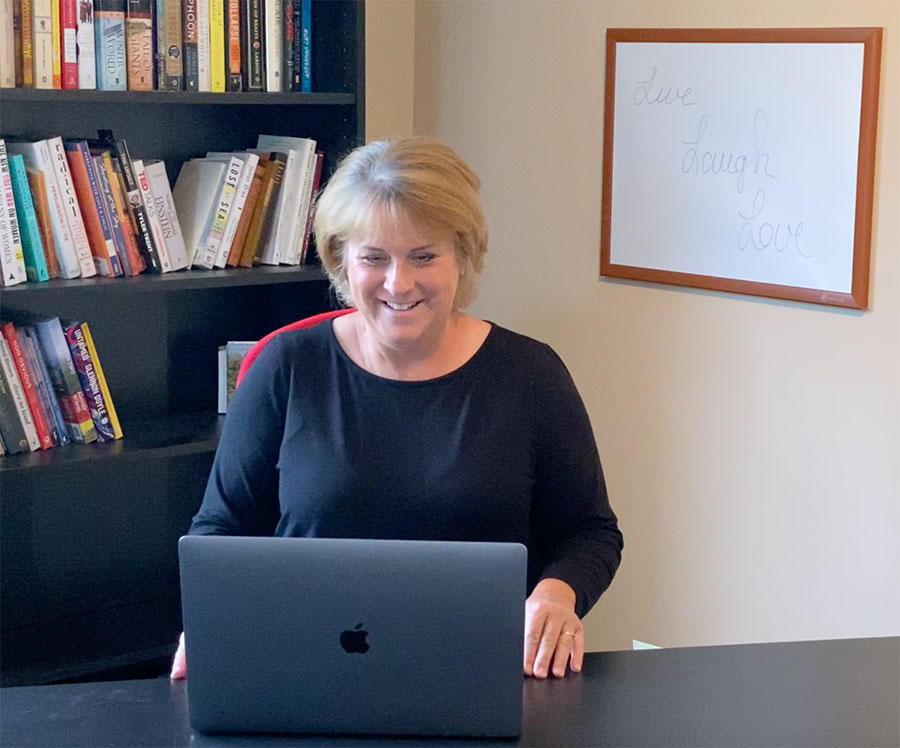 Book Leslie NOW for your book club visit via Zoom!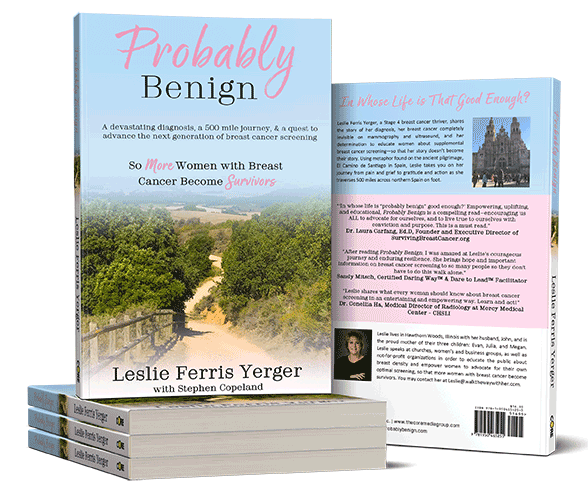 "Departing from our usual fictional choices, we were all thrilled that we read Leslie's book for a change. We really felt like we were walking the Camino de Santiago in Spain with her as she shares her lessons learned along the way, and taught us what every woman should know about breast cancer screening. It could be life saving!" — Jill D.
"A big thanks to author Leslie Ferris Yerger for a great discussion with our '2021 Moms' book club! Probably Benign is the inspirational story of an amazing journey told by a remarkable woman!" — Lisa T.
Free Download
Download this special Book Club Kit (PDF) with questions for discussion, breast cancer facts for you and your friends, and a special surprise from Santiago de Compostela, Spain.
** Spoiler Alert **
Please note: The Book Club Kit is intended for people who have read and finished the book. The Kit contains "spoilers" that would affect the natural flow of Probably Benign if you haven't read the book, but should enhance your reading and discussion if you have.
Get a volume discount
for your book club NOW