"To be sure, I am not famous or a member of the media or a Hollywood star, nor am I particularly rich. That makes me pretty much just like most of you. In fact, I could be you—your daughter, your mother, your sister, your friend, or your coworker. I could be any woman you've ever loved in any way, for any reason. So in that way, I am nobody in particular, but rather I am anybody. In that sense, I am also everybody.  
And that's precisely the problem.  
The fact that what happened to me really could happen to you and to anybody you know is exactly why I do what I do."  
– Leslie Ferris Yerger, excerpt from Probably Benign
Leslie through the years
---
Leslie was born and raised in Worthington, Indiana.  She attended Purdue University and earned degrees in Computer Science and Industrial Management, and was a member of Sigma Kappa Sorority.  She also obtained her Masters in Business Administration (MBA) from the University of North Carolina at Chapel Hill.  She is both a proud Boilermaker and a Tar Heel.
Leslie previously worked as a computer programmer and printed circuit board production supervisor at Data General in Massachusetts and North Carolina.  She also worked as a Global Product Manager at United Technologies Carrier in Syracuse, New York, and a Business Development Manager at DEK Printing Machines in Weymouth, England.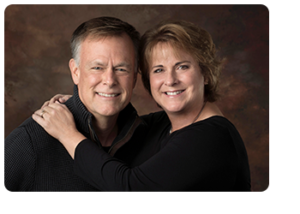 Leslie now lives in Hawthorn Woods, IL with her husband, John. She is the proud mother of 3 grown children. Leslie speaks to churches, women's and business groups, as well as not-for-profit organizations in order to educate the public and breast density, empowering women to advocate for their own optimal screening, so that more women with breast cancer become survivors. She is also active at her church, St. Michael's Episcopal Church in Barrington, IL.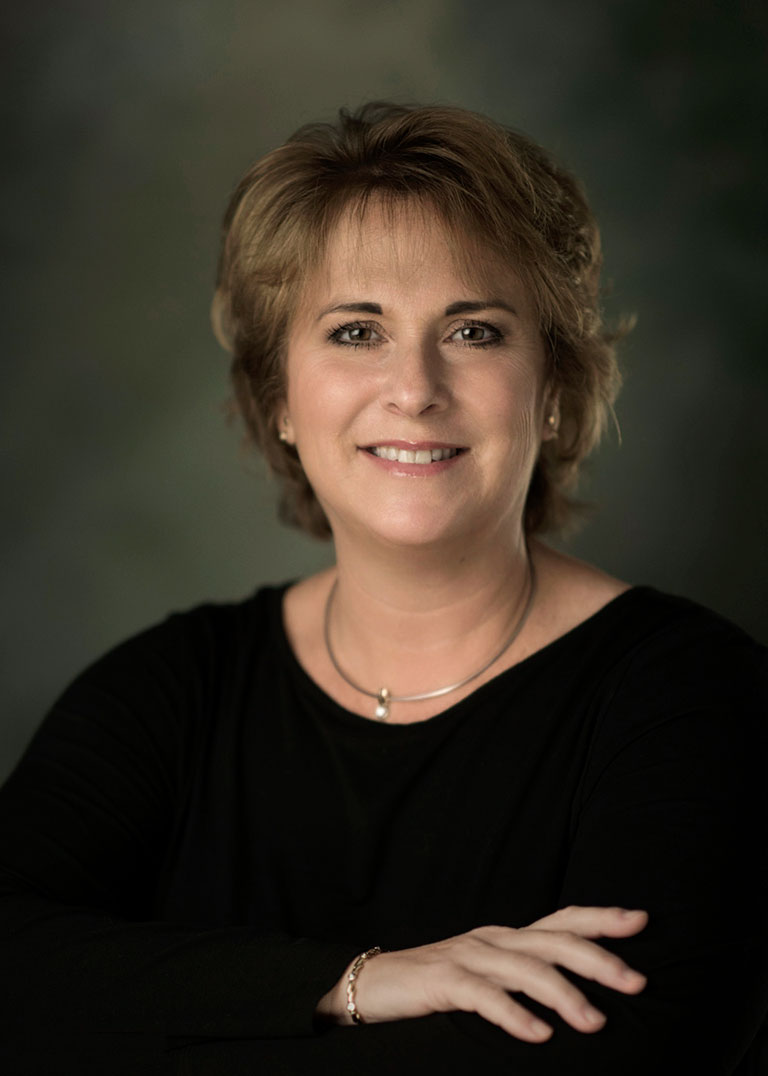 Her Diagnosis
Stage IV Lobular Breast Cancer
---
Leslie was diagnosed with Stage IV lobular breast cancer in November 2017, when abnormalities were found during a routine bone density scan.  (learn more details)
Unfortunately, her cancer was not visible on either a mammogram or a sonogram, as would often be the case with lobular cancer hiding in dense breast tissue. This is not a failure of anyone, but it is simply a failure of the current technology.
And now, along with all of her current work, Leslie seeks to make a positive impact in advancing the next generation of breast cancer screening, so MORE women with breast cancer become SURVIVORS. Fundraising during her Camino de Santiago walk in the fall of 2018 was her first means to that end.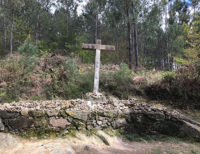 "Always turn a negative situation into a positive situation."
– Michael Jordan
The type of cancer and where it is
Leslie has invasive lobular estrogen responsive (ER+) metastatic breast cancer. Her cancer is slow growing, and has likely been there for many years. Her metastases are currently bone only.
Leslie's current course of treatment
Leslie takes Letrozole (Femera), and a relatively new FDA approved drug produced by Pfizer called Ibrance (Palbociclib). She is responding very well to this course of treatment with very few side effects.
But – She seems fine!
Leslie feels very fortunate in that her metastases are only in her bones at the current time. There have been no outward symptoms of the cancer, and she is not in any major pain or discomfort. She feels good, is responding well to treatment, and is doing everything she always did, and more!
The PROMISE Study
Leslie is participating in the PROMISE study at the Mayo Clinic in Rochester MN.
Read about PROMISE on the Mayo Clinic Website here.
The PROMISE study uses patient derived xenografts to carefully study new drugs in the laboratory using the cancer cells that were derived from women that did and did not respond to the current standard or care treatment for metastatic breast cancer. The goal of this study is to identify the molecular underpinnings of patient responses to current treatments and change the way we care for people with metastatic breast cancer.
For more information, click here.
There is a great medical need for new metastatic breast cancer treatment strategies. Benefactor gifts allow Mayo Clinic to accelerate metastatic breast cancer research through an individualized, comprehensive approach of tumor sequencing, patient derived xenografts and clinical care. This will allow Mayo experts to focus their efforts on obtaining critical information necessary to advance precise, personally-tailored therapies.
Donations are graciously accepted for this study also.