for her signature speaking program:
BE THE BOSS
of YOUR breast cancer screening
• 20-30 minutes +15 minutes for Q&A
• available In-Person or Virtual
Great For
Lunch & Learns * Club Meetings * Events * Book Clubs
Women's Empowerment & Health
Why you must
BE THE BOSS:
Mammography can fail the very women who need it the most (including 3D!)
Mammography has been oversold
26 million women are underserved by screening mammography alone (including 3d mammgraphy, DBT, tomosynthesis)
2/3 off all premenopausal women have dense breasts
71% of all breast cancers are in women with dense breasts
Breast Density is one of the highest risk factors for getting breast cancer
Mammography finds less than ½ of all cancers in dense breast tissue
Walk away knowing how to
BE THE BOSS:
You will know how to:  ASK, LEARN, INSIST, and PERSIST
ASK – how to find out your own breast density    
LEARN – what your supplemental breast cancer screening options are, and how to advocate for more
INSIST – how to talk with your doctor about density and screening
PERSIST – until you get the breast cancer screening you deserve
---
Inspirational, Educational, & Life Saving!
"Our time together passed way too quickly as our chapter members were entertained and captivated by Leslie's walking journey on the Camino de Santiago and her quest to share what all women should know about supplemental breast cancer screening beyond mammography." — Joy Swan, President, Chapter FK, P.E.O.
"I learned more about breast cancer screening in one hour from Leslie than I had known in my entire lifetime. I am now empowered to advocate for myself – to Ask, Insist and Persist to get the breast cancer screening I deserve." — P. Natrolli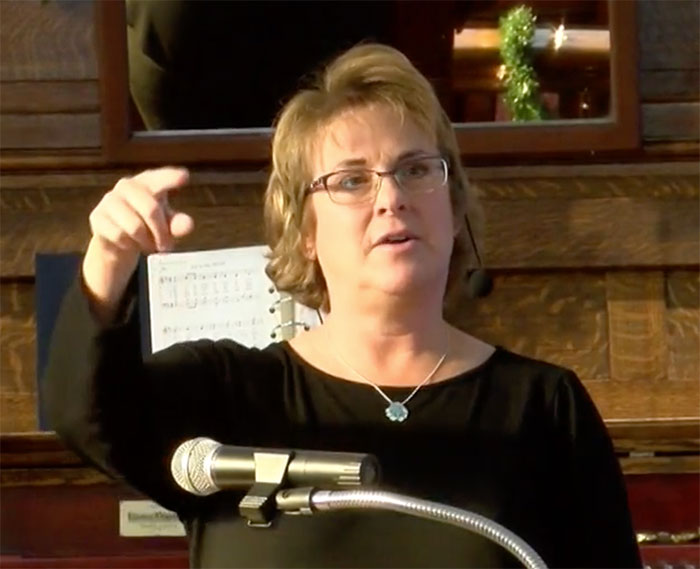 Leslie Speaks In-Person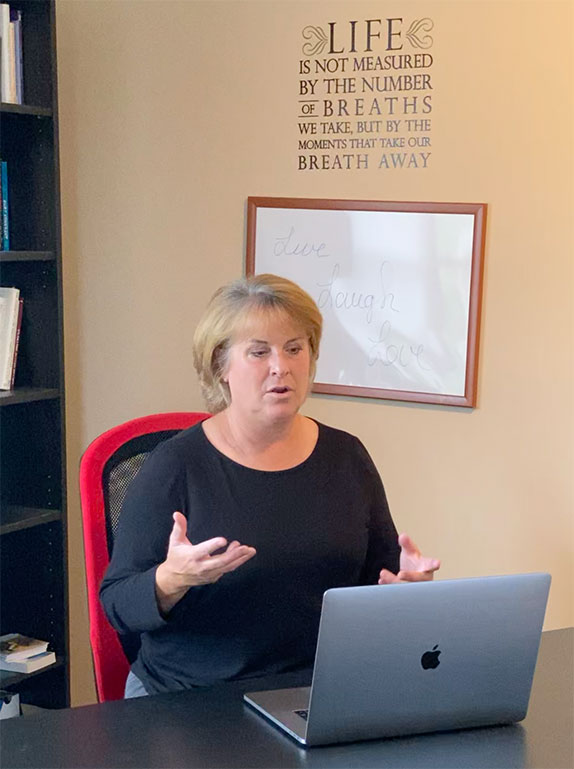 And Via Zoon
. . . for your next event, meeting or lunch-and-learn.
Also great for philanthropic events!